We had a softball game Tuesday. Exciting stuff. Til I got up to my first at bat, and tore my ACL. I had a couple of flexibility tests done on it that night, and I need to get a CT/MRI to confirm it, but we're pretty certain that it's torn, or at the very least, a severe strain. So I'm on crutches til Monday at the very very earliest. And then 6 months of recovery, if I don't have to have any surgery, and up to a year if I do. So softball is over. Skiing is most likely over. :( Everything that makes me, me, is done. At least for the next 6-12 months...
I'm afraid of relationships... relationships of any kind... friends, family, boys... anything. Because everyone has let me down... especially family. Everyone I had ever cared about, and stuck my neck out for, has left without a look back. Missy was the biggest one. I cared like crazy. And she knew everything about me... and then out of the blue, she was done with me. Done. Over. The same thing is happening with Christine right now. And I'm afraid that its going to happen to Tessie. Because she told me the other day that I'm her best friend. And every best friend I have ever had, has cut me off for bigger and better people. I really like Tess... she's a really great person, and she treats me like a person that's worth something. I just can't be let down by one more person...
I feel like the giving tree...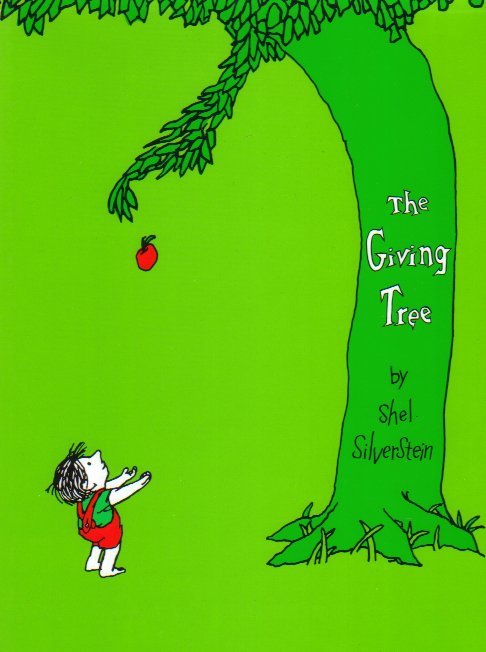 The tree loves that boy so much. Whatever the boy wanted, the tree gave it. And the boy takes, and takes, and takes until all that's left is a stump. And thats how I feel... I love people so much... especially Missy... that I give and give and give, until I'm just a stump. And I just keep giving... and keep getting left behind.